Community Life
Welcome! Check back often to read the latest news and announcements. Be sure to follow us on Facebook @EnterpriseResidential.
Announcements
University of Maryland to cover tuition and fees for in-state students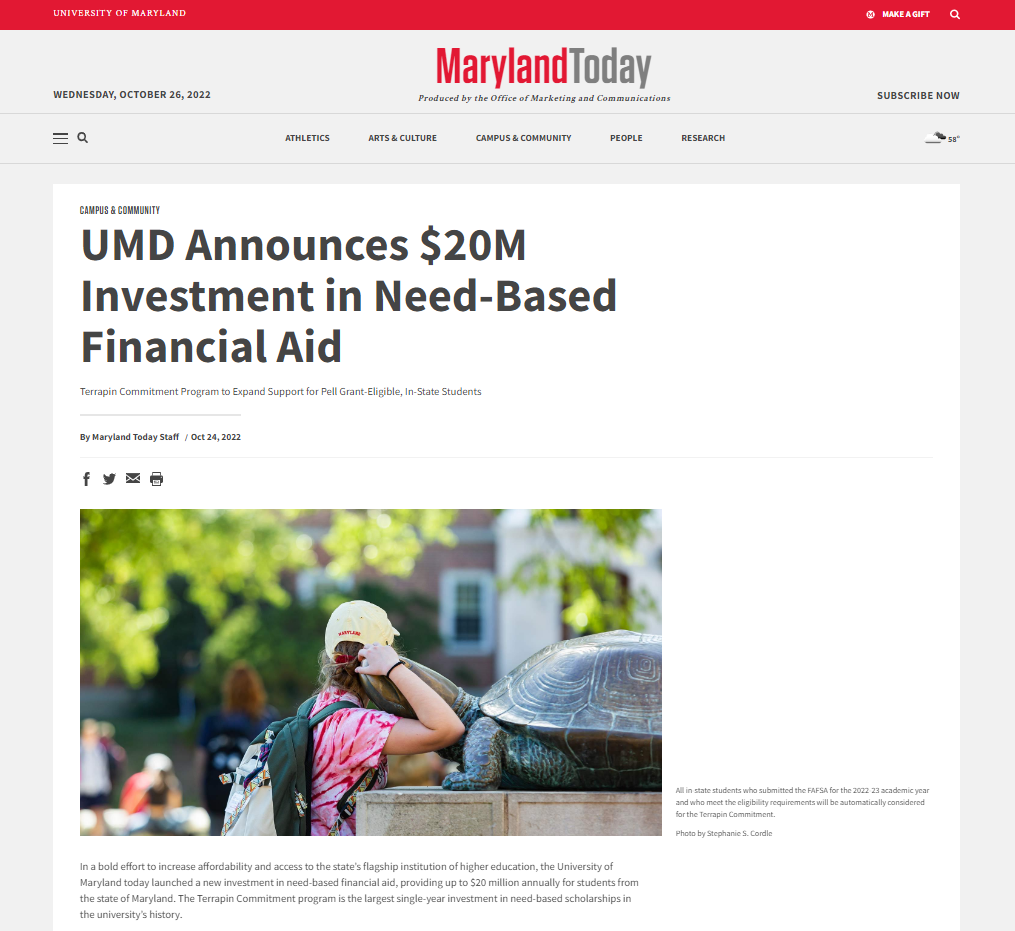 In a bold effort to increase affordability and access to the state's flagship institution of higher education, the University of Maryland today launched a new investment in need-based financial aid, providing up to $20 million annually for students from the state of Maryland. The Terrapin Commitment program is the largest single-year investment in need-based scholarships in the university's history.
"Since day one of my presidency, I have emphasized the importance of increasing financial support and access to our university," said UMD President Darryll J. Pines. "Every Maryland student deserves an equal opportunity to attend the state's flagship university, and the Terrapin Commitment program is one more measure we are taking to ensure that a University of Maryland education is affordable to all residents of our state."
The goal of the Terrapin Commitment is to reduce the gap between a student's total financial aid package and the cost of an education. The program will begin in January 2023 and ensures that tuition and fees are fully covered for Pell Grant-eligible, in-state students, who are enrolled full time
and have unmet financial need. The program will dramatically reduce the financial barriers to obtaining
a higher education for low-income Marylanders.

Learn more...